Access Control Awareness Part I - CS00201
Book the course
Course Objective
What you will learn:
Learning the access control basics
Understanding the access control challenges
Understanding authentication factors and multi factor authentication.
Developing access control policies and procedures
Learning about access control models
Learning about principles of access controls and types of access controls
Anti Money Laundering Awareness - CO00103
Book the course
Course Objective
What you will learn:
What it is and how does it work?
Why people and organizations launder money?
How money laundering works: basic process
Legal consequences for money laundering, including state and federal (U.S.) penalties
Applicable laws and regulation
Insider trading
Information Security Management System (ISMS) Part I - CO00304
Book the course
Course Objective
What you will learn:
Understand what information and information security is
Understand how to secure information
Know about ISO 27000 compliance family
Learn about ISO 27001and ISO 27002 and benefits of compliance
Learn about ISO 27001standard and certification
Introduction to implementing ISMS and ISO 27001
Learn about ISMS mandatory processes and documentation
Introduction to ISO 27001 Annex A controls Checklist
Social Engineering & Phishing Awareness Part I - CS00103
Book the course
Course Objective
What you will learn:
Learn about Social Engineering Attacks
Social engineering attack techniques
Steps in social engineering attack
Types of Social Engineering Attacks
Phishing attacks
Telltale signs of phishing attacks
Detection, Identification, and Tips to Keep You From Being Fooled
Spear Phishing
Detection telltale signs
Use cases and phihsing attack detection exercises
Social Engineering & Phishing Advanced Part II - CS00104
Book the course
Course Objective
What you will learn:
Learn about Ten Different Types of Phishing Attacks
Understand the Characteristics of Phishing Emails
Understand Common Methods of Phishing Attacks
Learn about Escalation and Containment
Learn about Eradication and Rebuilding
Learn about Recovery and Aftermath
Information Security and Privacy Awareness - CS00101
Book the course
Course Objective
What you will learn:
Learn How to Protect Information
Understand the Key Security Terms
Learn about Insider Risk
Learn about Privately Identifiable Information and Privately Healthcare Information
Learn about Physical Security, Facility Security and Clean Desk Policies
Learn about Social Engineering and Phishing
Learn about Acceptable Personal Use of Corporate Property and Email
Learn about Malicious Software and Incident Reporting
Learn about User Id and Password Protection
Understand Your Responsibility as a User
Breach Notification Advanced Part II - CS00302
Book the course
Course Objective
What you will learn:
What is the importance of a breach notification?
What is a data breach?
In what circumstances would notification of a data breach be required and to
whom?
When and how should notification of a data breach be provided?
Framework for Effective Data Breach Notification Legislation
Timing of Notification to Affected Individuals
Post Data Breach Immediate Action Items
Breach Notification to Authorities
Breach Notification Awareness Part I - CS00301
Book the course
Course Objective
What you will learn:
Breach Management
Effective Breach Response
Data Breach Checklist
Breach Notification Notice Content
Notification Timelines
Lifecycle of a Data Breach
Public Relations Strategy.
Access Control Awareness Part II - CS00202
Book the course
Course Objective
What you will learn:
Learning the Access Control Models and Concepts
Understanding the Types and Categories of Access Controls
Understanding the Testing of Access Controls
Learning about Access Control Attacks and Countermeasures
Learning about Multilevel Security Models
Learning about Authentication and Authentication Methods
Learning about common Authentication Protocols.
Business Continuity & Disaster Recovery Awareness Part I - DR00101
Book the course
Course Objective
What you will learn:
Disaster
Business Continuity and Disaster Recovery
Use Cases
Risks Covered by DR
Driving Factors
Challenges in Developing DR Plan
Technical Challenges
Key Factors in DR Plan
From Compliance to Cybersecurity to Fraud and Audit, WE'VE GOT IT ALL!
Courses marketed across
140 countries
+
10,000+ minutes of multi-domain
e-learning courses
+
100+ specialized e-learning
courses growing every month
+
User defined courses by SMEs
with average 20+ yrs exp
For Corporate
Training and Professional Development with One Tool
Hands-off Management
Allocate courses to the user community and track the progress.
Scalability
Our flexible platform allows you to track learning progress for one or an enterprise of 1000+.
Growing library
Stay on top of best practices with our ever increasing inventory of the courses.
Customization
Request changes to a SecuRetain cybersecurity course online or administer your proprietary course content using our platform.
For Individual
Self-Development is an Ongoing Process. The more Effort You Put in, Faster You will Achieve Your Goals.
CPEs
Continue your education and advance your career with credits for your licenses and certificates.
Diversify your skillset
Create career mobility by exploring other topics.
Increase Earning Potential
Stay up-to-date on industry trends and add to your company's overall value.
Affordable
Elevate your proficiency at pocket friendly cost.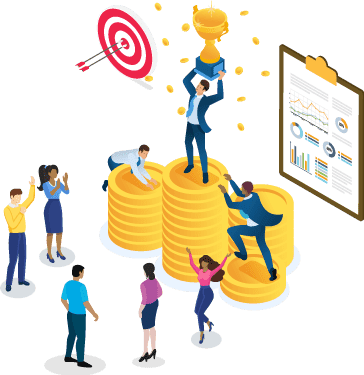 Course for the Week!
Check out other courses in this series

CO00502

CO00503

CO00504

CO00505

CO00506

CO00507
Course for the next week: General Data Protection Regulation (GDPR) Part I - CO00701
CPE OPPORTUNITIES
The Goal of Education is Understanding; The Purpose of Training is Performance.
Shop Now
Functional
Beneficial for all organizations, irrespective of Size, Industry, and Geography, SecuRetain will help employees grow personally and professionally.
Industry
The courses under each industry classification focus on the specific industry's compliance and cybersecurity requirements.
Growth
Awareness, Retention, and Sustainability Courses
The classification provides easy accessibility for HR to identify Awareness, Retention, and Sustainability courses.
Courses are useful for organizations:
Interested in retention and sustainability of the workforce as well as employee knowledge growth

Seeking to educate and enhance employee skills: cybersecurity, compliance, fraud, risk management and audit