Content Advisors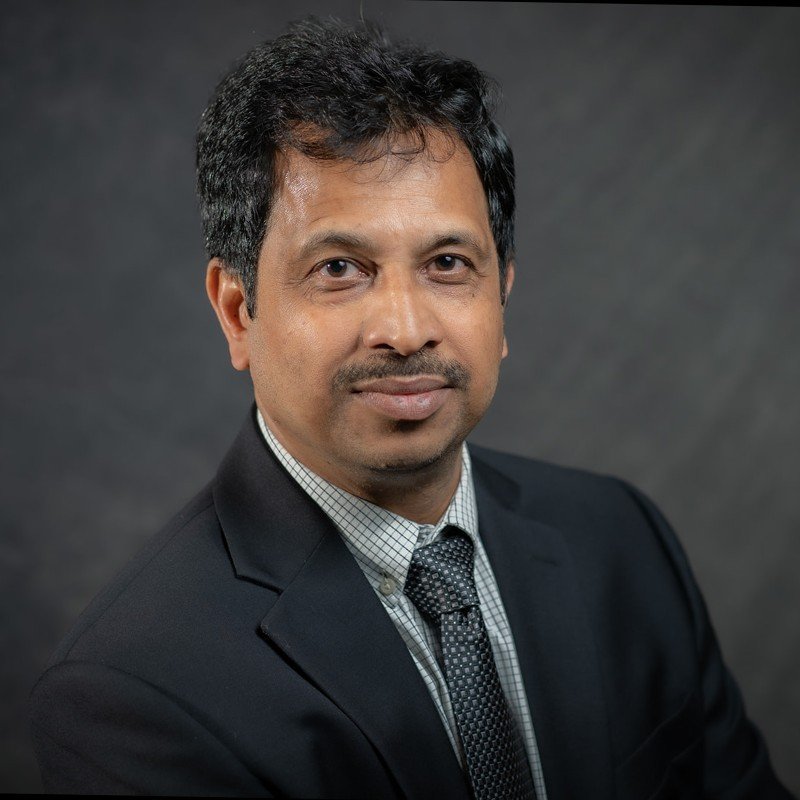 Charu Pelnekar
Founder | Speaker | Board Member | Strategy | Thought Leader | Advisor | Fractional CxO
It takes time to build a business. The hurdles are something that we've all been a part of. It takes character, a sharp mind, and resiliency to survive. These are usually not qualities found in one man. I am proud of my team, partners, and friends who are assisting me in the process. This includes you too. I am sure you will love to be our partner.
Per Albert Einstein, I believe that it is more important for someone to be a "man of value" than a "man of success," as such I have tried to implement this philosophy in all my practices.
Read More about Charu Pel
I started my first business right out of college called "Professional Classes" and taught aspiring professionals. Then, I moved on to help a 72-employee company "Lordmart Technologies" to become a 1400 employee corporation. As a founder of e-InnoSec, a Consulting & Advisory firm, and Securetain, an eLearning corporation, I help organizations to meet their compliance and cybersecurity goals.

As a Governance, Risk, Compliance (GRC), and Cybersecurity professional, I am passionate about solving problems. My background is techno-functional and can easily map business problems to technology and visa-versa to simplify them and develop scalable solutions.

I have advised and consulted small and medium-sized organizations as well as Fortune 100 companies.
I am presently serving as a Board Member for the ISACA and ISC2 Austin Chapters and was previously the President of ISACA in 2018/2019 and the Vice President in 2006. Additionally, I have volunteered for teaching for more than 10 years through ISACA and have conducted projects with the University of Texas. I have presented at various events including TXDOT Conference, ISC2, ISACA, etc.
Ronald McLean
Group Internal IT Audit Manager at Guardian Group Trinidad and Tobago
Defining strategy to achieve one's best version of themselves in the present moment!
That is the line that most resonates with me now as my career path has brought me to a place of understanding business from all sides of the spectrum.
Read More about Ronald McLean
Ronald worked for:
4 months in public sector
Then into private sector

14 years with a financial institution

8 years in Finance
3 years IT Quality Control
3 years IT internal audit

6 years in a conglomerate across multiple sectors and territories (IT internal audit)
He is now associated with an Insurance industry giant across multiple territories (IT internal audit)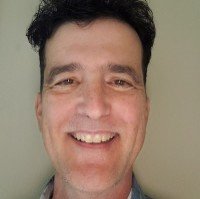 John Kulas
CISA | PCI | ISA | PCI | Compliance Expedia Group
Award-winning Certified Information Systems Auditor (CISA), and PCI Internal Security Assessor (ISA), with a record of achievement and technical leadership in IT auditing, compliance, risk remediation, and project management. Expert in PCI-DSS, SSAE-16, SOX, FFIEC, HIPAA, ARRA HITECH, and ISO27k.
Read More about John Kulas
Hands-on leader and clear communicator able to achieve consensus in diverse environments, cultivate robust relationships with clients and colleagues, guide multiple concurrent projects, and implement disaster recovery and business continuity plans.
Dino Irrera
C-CISO | C|EH | C|HFI | CISA | CISM | CRISC | ISO 27001 LA | ISO 9001 IA | London, England, United Kingdom
Certified CISO and Senior Information Security Compliance & Risk Advisor with over 25 years' experience. He is a Senior Information Security & Risk Management Advisor and Certified CISO with over 25 years' experience in IT Security Consultant/Risk Assessment/Cyber Security and delivery solutions with very strong caveat in Information Security Management.
Read More about Dino Irrera
In my career I've built and managed global information security teams, designed risk and compliance strategies, led security audits and assessments, pen test process and developed security awareness training in small and large environments.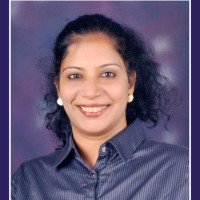 Neha Karekar
Company secretary | Administration | PR | Legal Affairs
Neha Karekar is a competent professional with 30 years of extensive experience in Secretarial Functions, General Administration, Legal Affairs, Coordination & Documentation and Marketing.
She is proficient in handling the activities in coordination with the internal/external departments for the smooth business operations.
She has demonstrated skills in relationship management coupled with expertise in handling top & confidential correspondence with clients.
Read More about Neha Karekar
Neha is deft in maintaining records, handling company law related matters, correspondence with external & internal clients. She has been handling customer service operations for rendering & achieving quality services, providing first line customer support by answering queries & resolving their issues.

Strong analytical, problem solving & organizational abilities with a flexible & detail-oriented attitude. Exceptional marketing skills with high client conversion rate. She has also conducted training programs for various organisations.

She is the owner of Neha Karekar and Associates, which is a firm of professional consultants from the fields of Company Secretary and Cost & Management Accounting. The firm has been established by professionals who have extensive corporate experience of over two decades, including banking experience of over 10 years.
Alvin Mills
Vice President of Information Technology & Cybersecurity for Texas Bankers Association (TBA)
Alvin Mills has been a cybersecurity expert with over 26 years of experience in security infrastructure deployment and management, including project/people management. He has served in several roles within Information Technology & Cybersecurity from network security engineer, manager, director, Vice President, and Chief Information Security Officer. He has demonstrated a capacity to implement innovative cybersecurity programs that drive awareness, decrease risk/exposure, and strengthen organizations. He's also experienced leading all stages of system development efforts, including requirements definition, design, architecture, testing, and support.
Read More about Alvin Mills
Alvin is the Vice President of Information Technology & Cybersecurity for Texas Bankers Association (TBA), a member-centric state organization based in Austin whose members represent the voice of the banking industry.

Alvin is frequently invited to speak at various conferences and banking community groups. He also sits on several regional cybersecurity working groups. He has held his Certified Information System Security Professional (CISSP) license since 2001.

Alvin holds a BS degree in information systems from the University of Phoenix and a MSBA degree from Texas Tech University, Rawls college of Business.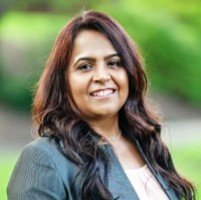 Priti Ved
Speaker | Author | Board Advisor | Cloud | Cyber Security | Risk Management | Governance | Financial Services | M.S | CISSP | CRISC | CDPSE
Senior Information Security professional experienced in information security policy and procedures, security risk assessment, vulnerability and threat management, cost-effective controls to meet business, regulatory, compliance and information security requirements. Knowledge of regulatory requirements and frameworks such as Sarbanes Oxley, FFIEC, COBIT, ISO/IEC 27001 and 27000 series.
Read More about Priti Ved
Specialties:
Information Security program management
Policies and Standards Frameworks
Enterprise Information Risk Management
Risk Analytics & Risk Assessment
Regulatory Compliance
Operations Risk Management
Application Security and Secure SDLC
Network Security (firewalls, VPN, IDS/IPS)
Operating Systems Security
Project Management
Incident Management
Business Continuity Planning
Disaster Recovery Planning
CISSP
CRISC
Muni Chatarpal
CCISO | CISM | CISSP | CEH | ITIL | 1st degree connection1st | Cyber Security Executive | Chief Information Security Officer
Information Technology leader with 20+ years of professional experience, with deep expertise in Cyber Security, Compliance, IT management, and business processes. Muni Chatarpal is a highly experienced and accomplished information security and compliance professional with expertise in Enterprise-wide IT Security and Industry Control Systems protection.
Read More about Muni Chatarpal
Muni has a track record of building effective information Security programs, leading high performing Cyber Security teams, and deploying optimal solutions to meet compliancy and business requirements. Throughout his career, Muni has successfully held roles with global responsibility for enterprise-wide Security Program Development and Execution, Compliance Management, and IT Risk Governance.
Christopher Walker
MS Cybersecurity | CISSP | CCISO | CISA | GCED
Mentor: Expert in various professional development offerings to improve the quantity and quality of cyber security professionals over their careers. Other Activities: Consulting, Writing, Information Security management studies; security research; political research and intelligence; Homeland security; business development; IBM Watson machine translation and transcription (API capable), biological security and personal privacy.
Read More about Christopher Walker
Global Scope Information Security Professional practicing across a broad range of disciplines with public sector, private sector and academic experience

Secure applications and infrastructure during design, deployment and maintenance.

Multi-industry certifications include C|CISO (EC Council), CISSP (ISC2), ISACA CISA, SANS GIAC GSEC, GCED, GCWN, GWEB and GCUX certifications.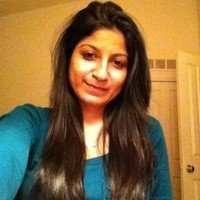 Shwetha Jagdish
Information security Officer
Experience with top-tier clients/companies (IBM, Accenture, DTE) across US, UK and Asia and across various sectors – Public, Distribution, Industrial and Financial.
Read More about Shwetha Jagdish
Resourceful and skilled information security advisor with over 10 years of experience and expertise in evaluating the security of IT infrastructure and environment.

She identifies information security risks and provides technical solutions that align with industry standards and best practices.
Dr. Joseph B. Baugh
Senior Advisor and SecuRetain Board member
Dr. Joseph Baugh is a senior advisor and SecuRetain Board member with more than 47 years of power system operations, information technology, and cybersecurity in the electrical industry. His deep industry expertise has supported regulatory compliance and cybersecurity program development across the North American electrical grid. Dr. Baugh retired from a generation and transmission utility in 2011 and immediately joined WECC as a senior compliance auditor for cybersecurity.
Read More about Dr. Joseph Baugh
Dr. Joseph Baugh worked on multiple audits and other investigations into electrical entity compliance with the NERC Critical Infrastructure Protection (CIP) Reliability Standards and participated in the development of compliance programs and standards development until retiring from WECC in November 2019. Since then, Dr. Baugh has worked as a Managing Consultant for Guidehouse and works with clients across multiple critical public infrastructure sectors to develop and implement cybersecurity programs.

Dr. Baugh earned an undergraduate degree in Computer Science from the University of Arizona, his MBA from the Eller College of Business at UA, and his PhD in Organization and Management from Capella University. His dissertation explored the impacts of deregulation and other market forces on management strategies, organizational structures, and operational cultures at a large generation and transmission cooperative in Georgia. His ongoing research interests include organizations in transition, regulatory and compliance issues, and pedagogical topics. Dr. Baugh presents and publishes the results of his research in multiple international and domestic venues, such as the Academy of Management annual conferences across North America and Europe, the Oxford Educational Research Symposia, and the ISEOR conferences in Lyon France.

Dr. Baugh has taught multiple undergraduate and graduate level courses in business, leadership, and information technology at Cochise College and the University of Arizona. He currently teaches a wide-ranging set of courses in the Doctor of Management (Business) and DBA/IST (Information Systems Technology) programs at the College of Doctoral Studies department of the University of Phoenix and mentors numerous CDS doctoral students throughout their dissertation processes.

Dr. Baugh holds multiple globally recognized project management and cybersecurity certifications, including the PMP, CISSP, CISA, CRISC, and CISM certifications. He became one of a very few ASIS Triple Crown holders world-wide when he earned the PSP, CPP, and PCI physical security certifications. Dr. Baugh is also still certified as a NERC System Operator.