Board of Advisors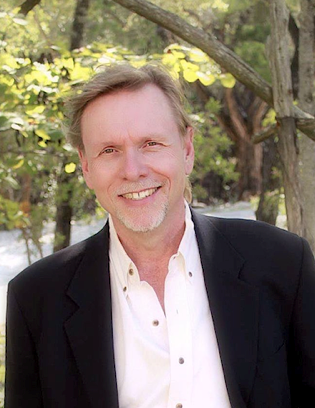 Andrew K Fogarasi
Mentor, Consultant and Investor
Andrew Fogarasi (Andy) is a Mentor, Consultant and Investor currently serving as an advisor to start-up and growth-stage eCommerce companies including work with accelerators such as SKU. Andy has over 30+ years experience including a 2X successful-exit entrepreneur, technology consulting to numerous F100 companies, sales, marketing & distribution on two continents, 14 years as a CEO, and strong operations skills with specialization in finance, eCommerce and supply chain. Substantial foundation elements he built beginning in the late 1980's remain in place and continue to generate substantial revenue across Europe and North America for numerous companies.
Read More about Andrew Fogarasi
Andy was one of the early employees of Power Computing Corp. in 1994, the first company to achieve $1B in eCommerce revenue, licensed by Apple to design and sell Mac Clones. This eCommerce experience led him to found his own eCommerce start-up PartsTree.com, which he bootstrapped from start to $20M+ annual revenue and 100+ employees over a 12-year period. At PartsTree Andy led his team of developers using Agile methodologies to design, build and integrate all custom: website, CRM system, WMS, IMS and pick, pack & ship system that easily handled 2M SKUs and 3,000+ orders/day.

Andy holds a Masters in Business Administration from The University of Texas in Austin, a Bachelor of Science Degree in Industrial Distribution from Texas A&M University and maintains a certification in Project Management (PMI). Andy is fluent in German and able to communicate in Hungarian.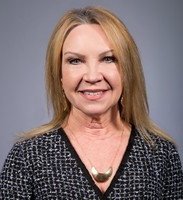 Susan Vaughan
Certified Business Performance Advisor | Risk Management | Profitability Optimization | Employee Experience | Human Capital Strategy
As a Certified Business Performance Advisor with Insperity, Susan brings a business perspective that is strongly focused on "employee experience" and the role people play as the primary driver of productivity and profits in growth stage companies. Through strategic analysis and leveraging the combination of Insperity's comprehensive suite of HR Technology, Employer Risk Management and Cost Containment on Fortune 500 level employee benefits, she provides clients with targeted solutions that fuel growth and drive great company cultures. Her clients span multiple verticals and countries.
Read More about Susan Vaughan
The whole of her career has been a continuum that supports this philosophy. As a former business owner for 15 years, her company provided employee incentive and recognition programs to Fortune 500 companies, followed by a senior leadership role in executive search services and the placement of C-Suite and Senior level executives nationally and internationally.

A former entrepreneur with an owner's perspective and strong advocate for the business community, she thrives on providing solutions to owners that propel their companies forward and increase their valuation.

Susan is the current President Elect of ACG Austin / San Antonio Chapter and previously served in other officer positions with the Association. She volunteers with various nonprofits, including Austin Child Guidance Center, Seedling Mentors and Mobile Loaves and Fishes.
Alvin Mills
Vice President of Information Technology & Cybersecurity for Texas Bankers Association (TBA)
Alvin Mills has been a cybersecurity expert with over 26 years of experience in security infrastructure deployment and management, including project/people management. He has served in several roles within Information Technology & Cybersecurity from network security engineer, manager, director, Vice President, and Chief Information Security Officer. He has demonstrated a capacity to implement innovative cybersecurity programs that drive awareness, decrease risk/exposure, and strengthen organizations. He's also experienced leading all stages of system development efforts, including requirements definition, design, architecture, testing, and support.
Read More about Alvin Mills
Alvin is the Vice President of Information Technology & Cybersecurity for Texas Bankers Association (TBA), a member-centric state organization based in Austin whose members represent the voice of the banking industry.

Alvin is frequently invited to speak at various conferences and banking community groups. He also sits on several regional cybersecurity working groups. He has held his Certified Information System Security Professional (CISSP) license since 2001.

Alvin holds a BS degree in information systems from the University of Phoenix and a MSBA degree from Texas Tech University, Rawls college of Business.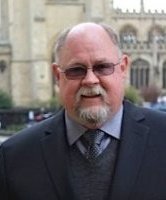 Dr. Joseph B. Baugh
Senior Advisor and SecuRetain Board member
Dr. Joseph Baugh is a senior advisor and SecuRetain Board member with more than 47 years of power system operations, information technology, and cybersecurity in the electrical industry. His deep industry expertise has supported regulatory compliance and cybersecurity program development across the North American electrical grid. Dr. Baugh retired from a generation and transmission utility in 2011 and immediately joined WECC as a senior compliance auditor for cybersecurity. He worked on multiple audits and other investigations into electrical entity compliance with the NERC Critical Infrastructure Protection (CIP) Reliability Standards and participated in the development of compliance programs and standards development until retiring from WECC in November 2019. Since then, Dr. Baugh has worked as a Managing Consultant for Guidehouse and works with clients across multiple critical public infrastructure sectors to develop and implement cybersecurity programs.
Read More about Dr. Joseph Baugh
Dr. Baugh earned an undergraduate degree in Computer Science from the University of Arizona, his MBA from the Eller College of Business at UA, and his PhD in Organization and Management from Capella University. His dissertation explored the impacts of deregulation and other market forces on management strategies, organizational structures, and operational cultures at a large generation and transmission cooperative in Georgia. His ongoing research interests include organizations in transition, regulatory and compliance issues, and pedagogical topics. Dr. Baugh presents and publishes the results of his research in multiple international and domestic venues, such as the Academy of Management annual conferences across North America and Europe, the Oxford Educational Research Symposia, and the ISEOR conferences in Lyon France.

Dr. Baugh has taught multiple undergraduate and graduate level courses in business, leadership, and information technology at Cochise College and the University of Arizona. He currently teaches a wide-ranging set of courses in the Doctor of Management (Business) and DBA/IST (Information Systems Technology) programs at the College of Doctoral Studies department of the University of Phoenix and mentors numerous CDS doctoral students throughout their dissertation processes.

Dr. Baugh holds multiple globally recognized project management and cybersecurity certifications, including the PMP, CISSP, CISA, CRISC, and CISM certifications. He became one of a very few ASIS Triple Crown holders world-wide when he earned the PSP, CPP, and PCI physical security certifications. Dr. Baugh is also still certified as a NERC System Operator.
Jonathan Trimble
Founder and leader of Bawn
With more than 25 years of investigation and security experience, Jonathan is the founder and leader of Bawn. He is committed to understanding client needs and delivering thoughtful solutions to best meet their information needs, improve their security posture, and increase business resiliency.

Prior to starting Bawn, Jonathan was a Special Agent at the Federal Bureau of Investigation, culminating his career there as Chief Technology Officer of the FBI's Information Management Division, where he managed large-scale technical projects, identified best practices, and developed organizational initiatives for "leap ahead" gains for the agency.
Read More about Jonathan Trimble
Jonathan is a graduate of the United States Coast Guard Academy where he received a Bachelor of Science in Naval Architecture and Marine Engineering. He subsequently earned a Master of Science in Strategic Intelligence from the National Intelligence University, as well as a Master of Science in Systems Architecture and Engineering from the University of Southern California. In 2018, Jonathan completed the Chief Information Security Officer program at Carnegie Mellon University.

With a passion for cybersecurity, Jonathan has served as the Chair of the Virginia Area Maritime Security Council Cyber Subcommittee, which raises awareness of maritime related cybersecurity issues with government, private industry, and industry association members. He most recently served as the Government Vice Chair on ACT-IAC's Cyber Community of Interest, which provides opportunities for industry and federal government members to identify and provide solutions to critical cybersecurity challenges.